Whilst bookkeeping essentially gives you a record of all your business transactions, we are able to analyse and interpret the effect of this information and what it means for your business…
PMBK provides a friendly and complete bookkeeping and accountancy service for individuals and small businesses.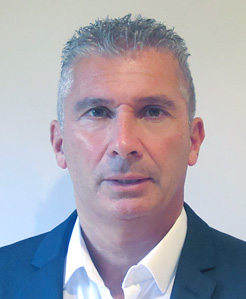 Paul Kinsler, owner of PMBK is a commercially astute and highly influential individual with over 30 years in senior business management and board level roles.
These include being involved in commercial corporate organisations, running financial systems, budgets, cash flow forecast and operations.
Paul is a Fellow of the Institute of Certified Bookkeepers (FICB). He is fully qualified to provide accounting services with a diploma in taxation and holds a full practice license. PMBK holds Professional Indemnity Insurance and is compliant under the Money Laundering Regulations.
'Having not had a good experience with our previous accounting services provider, the idea of changing to a new system was not one we looked forward to. However, since moving to PMBK, I have found the service extremely professional, timely and cost effective; working with Paul is also a pleasure. With detailed monthly profit & loss/balance sheets, we now have accurate information of company performance to help us actively manage costs and plan ahead with confidence. Most importantly, the time saved has allowed us to focus on what really matters, our customers. I will not hesitate in referring your services to businesses and people that I know. Oliver Kent, Vita Properties.'

'We have been working with Paul from PMBK since January 2017 and in just three months have already noticed a vast improvement in having up to date and accurate management information available at any given time. Paul is a pleasure to work with, highly professional, always available and has made a positive impact on my business. I would be happy to recommend his services to anyone. Jason Goldstone, Hanover Residential.'

'I've been using PMBK for over a year now and I've been very impressed with the service I've received. Paul really seems to understand me and my business; his commercial acumen in helping the business grow has been invaluable. Highly recommended! Coralie Rose, Road Casting Ltd'

'Before engaging the services of PMBK our accounts were in a total mess. Within a matter of weeks Paul completely turned it around and installed solid business management practices for us to follow. Beyond the day-to-day management of our accounts, Paul provide us with solid financial planning advice, effectively taking on the role of an in-house financial director, which to a company of our size is invaluable. I would recommend PMBK to anyone. Leonard Wood, ML Estates'
So whatever your bookkeeping needs, whether you need to prepare your accounts, do your VAT, sort your payroll, minimise your tax… we are here to help. Call us for a no fee, face-to-face meeting.